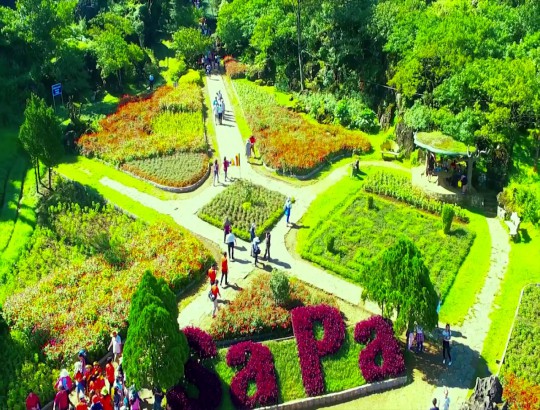 Hanoi – Halong – Sapa – Ban Gioc 11D10N
Code: H–H–S–BG
Price : Contact us for the best price
---
---
TOUR DESCRIPTION
Day 1: Hanoi arrival – Welcome dinner (D)
Day 2: Hanoi – Ba Be Lake, O/N in homestay in Bac Kan (B,L,D)
Day 3: Ba Be Lake – Ban Gioc Waterfall – Nguom Ngao Cave - Cao Bang (B,L,D)
Day 4: Cao Bang – Pac Po Complex – Hanoi – Night train to Sapa (B,L,D)
Day 5: Hanoi - Sapa - Cat Cat Village, O/N in hotel in Sapa (B,L,D)
Day 6: Sapa - Lao Chai - Ta Van Village – Hanoi (B,L)
Day 7: Hanoi - Halong Bay, Overnight on cruise (B,L,D)
Day 8: Halong Bay - Hanoi (B,L)
Day 9: Hanoi – Hoa Lu – Tam Coc Tour 1 Day (B,L)
Day 10: Hanoi City Tour 1 Day (B,L)
Day 11: Hanoi departure
DETAILED ITINERARY
Day 1: Hanoi arrival – Welcome dinner (D)
Upon arrival at Noibai International airport, our representative will meet and transfer you to your hotel. Take a rest while we drive you to the downtown.
19:00: Dinner in a local restaurant
Overnight in Hotel in Hanoi – Hanoi Era Hotel – Deluxe Room
Day 2: Hanoi – Ba Be Lake, O/N in homestay in Bac Kan (B,L,D) – Private Tour
07h00: Departure from Hanoi to Ba Be National Park.
12h00: Lunch in a local restaurant in Cho Ra Town.
14h30: Arrival at Buoc Lom Wharf. Boat-trip along the Nang River to Ba Be Lake, one of 20 biggest fresh lakes on the mountain in the world.
15h00: Stop at Puong cave which is famous with thousands of bats
16h00: Visit to An Ma Temple to know more religions and beliefs in Vietnam.
17h00: Swim in fresh water and enjoy the bamboo rafting near Ba Goa Islet
18h00: Trekking to your homestay (1km) in Pac Ngoi village, a small village of Tay people. Check in the Ba Be Lake View homestay
19h00: Dinner at local restaurant
21h00: Overnight at homestay of Tay people' traditional house-on-stilt.
Overnight in Homstay near Ba Be Lake
Day 3: Ba Be Lake – Ban Gioc Waterfall – Nguom Ngao Cave - Cao Bang (B,L,D) – Private Tour
After breakfast at the homestay, you will depart for Trung Khanh which lies on the border with China. Here you will have the chance to meet the Nung people in the village of Phuoc Sen, a mountainous village famous for its traditional blacksmith craft. The farming tools made here are an integral part of the lifestyle which is evident in the surrounding rice paddies and fields. Nestled in amongst these amazing landscapes is the breathtaking Ban Gioc Waterfall which spans over 300 meters, half in Vietnam and half in China. You will have time to soak up the powerful atmosphere of the falls and take some fantastic photos before heading to another natural wonder, Nguom Ngao Cave. This cave stretches out 2,144 meters underground and is brimming with incredible stalactites and stalagmites. You will then make your way to return Cao Bang town and tonight you will stay overnight in Hotel in Cao Bang Town.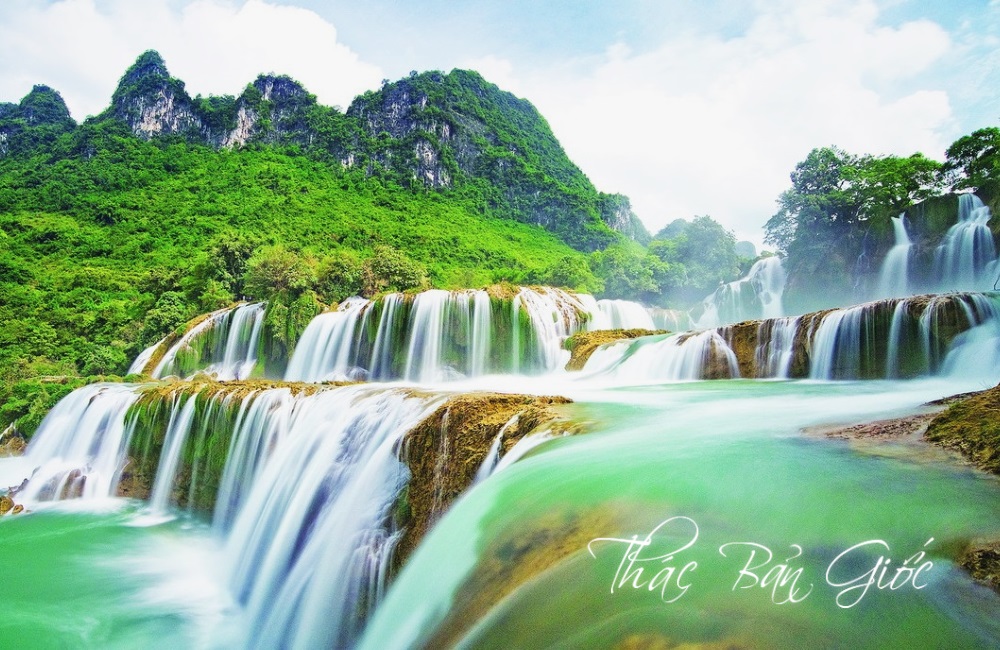 Day 4: Cao Bang – Pac Po Complex – Hanoi (B,L) – Private Tour
07h00: Check-out and start to visit Pac Bo Cave *, where President Ho Chi Minh came back to Vietnam after 30 years abroad. Visit to Pac Bo Cave, Lenin river, Karl Marx mountain, stone table..
12h00: Have lunch in a local restaurant on the way to come back to Ha Noi (via Road 3)
18h00: Arrival in Hanoi. The tour ends. Check in hotel around 1 hour to take a shower before go to night train to Sapa
19:30: Dinner at restaurant
20:30: Pick up to night train
Overnight on night train
Day 5: Hanoi – Sapa – Cat Cat Village – Sapa (B,L,D) – Group Tour
05:00: Pick up at Lao Cai Train Station to Sapa
08:00: Reach Sapa town and have breakfast
09:30: Start the trip to Cat Cat Village
After breakfast, you will have a pleasant tour to Cat Cat village, home to Black H'mong people. You will walk with your English speaking guide downhill about 4 km. On the way to the village you have the opportunity to enjoy breath taking scenery of the mountains range and peaceful Muong Hoa valley; notice the villagers working on the paddy rice fields, their children playing around, and their animals such as: water-buffaloes, pot-bellied pigs and chickens. You can also see on the way an old hydro-electric power station which was built in the early 20th century by French. After crossing a village, we'll arrive to a beautiful waterfall which is a good place for refreshing and taking pictures then get the car pick up to the town for dinner
Stay overnight in hotel in Sapa
Day 6: Sapa - Lao Chai - Ta Van Village – Hanoi (B,L) – Group Tour
08:30: After breakfast, the driver will pick you up at the hotel then transfer to Lao Chai, Ta Van Village to have a trekking journey. Start from your hotel on the main road to go down to Muong Hoa valley. Beginning of the trip is the moment for admire the panorama view of the town and then the valley from the main road. After 4km on the main road, we start going down to the valley by the small trails through the terrace rice fields to get to Y Linh Ho hamlet, a small village of the Black Hmong people. From Y Linh Ho village, we go along the river to go to Lao Chai village (means "old village" in the local dialect). It is time for you to visit the local families, listen to your guide's explanation about the local culture: how they live, way of building the traditional house, and techniques of making clothes... or listen about the way of treatment for a sick person. We leave Lao Chai to continue to Ta Van village, the Giay people's residence. The guide to bring you into some family: listen about their life, enjoy some green tea, and learn about the differences of their culture from the other hill tribes even they leave close to each other.
15:30: We depart for Hanoi.
20:30: Arrival in Hanoi
Overnight in hotel in Hanoi – Hanoi Era Hotel 3*
Day 7: Hanoi – Halong - O/N on the Cruise (B,L,D) – Group Tour
07:45 - 08:30 Pick you up from hotels at Hanoi Old Quarter (if using Gray Line's shuttle service) and have a stop-over before reaching Halong Bay.
12:00 Await and enjoy fresh tea at Gray Line lobby before checking in
12:30 Get on Gray Line boat by private pier and then crew warmly welcomes you. Enjoy welcome drink following tour guide's briefing. Check in your cabin and take a rest.
NOTE: Please inform if anything is wrong with your reserved cabin!
13:30 Enjoy a nice set-menu lunch while the boat goes ahead to the Bay's center. After lunch, you are free to relax. While lights of afternoon decrease slightly, hundreds of islands with different shapes definitely amaze you. What make your trip memorable are not the sights of Halong, but the line that you go. Best time to watch unparalleled sceneries of Halong in slow motion.
15:00 Arrive at Luon cave by tender. You will discover the area's tranquility by kayaking or sitting on rowing boat. No matter what you choose, the activity centrally offers the serenity of escape, particularly in the midafternoon.
16:00 By tender, visit Titop Island. Free choice of activities: sunbathing, swimming and especially conquering the peak of the biggest island in Halong Bay.
Recommendation: Climb up the top of the island & enjoy bird's-eye view!
17:30 Go back the boat for relaxation at dusk. Enjoy FREE seasonal fruits on sundeck.
NOTE: Be aware of rates & daily promotions!
18.30 Join in cooking demonstration on the sundeck. Try to make it and taste how well your skill is!
19.30 A dinner that gives you an appetite will be served in romantic ambience with BBQ fresh seafood.
NOTE: None of beverages is forced to buy. It is UP to you!
21:00 Free choice of evening activities (watching film, playing board, guitar and card games; going fishing squid on tender).
NOTE: Some activities need to be pre-ordered.
22:00 The first day ends with your sound sleep!
Overnight on board - Grayline Cruise 4*
Day 8: Halong Bay – Hanoi (B,L,D) – Group Tour
06:00 Awaken you (on desire) at dawn for morning exercise (Tai Chi Quan) on sundeck or enjoy beautiful spectacles that a blazing sunrise breaks the clouds of the island on the bay!
07:00 Have a light breakfast. Tea and coffee are complementary.
07:45 Visit Surprise cave (Sung Sot) discovered by the French in 1901 that opened for tourists since 1936, now it is a must-to-see tourist attraction for its beauty, for being the largest cave and for geology value of Halong Bay.
NOTE: Be ready with your camera, shoes & take incredible photos.
09:15 Come back to our boat for freshening up & checking out cabin. Should not seat & wait for getting off. Gray Line runs on another route back to the marina that offers amazing pictures of Mother Nature showing full of typical islets.
10:30 Enjoy farewell buffet while the boat continuously cruises back!
11:30 Say "GOODBYE" to Gray Line crew who should be friends in your memory about Halong Bay! Enjoy tea at our lobby and wait for Shuttle bus or your private car that takes you to Hanoi back.
17h00: Trip finishes at around.
Overnight in Hotel in Hanoi – Hanoi Era Hotel 3*
Day 9: Hanoi – Hoa Lu – Tam Coc Tour 1 Day (B,L) – Group Tour
08:00 Picking up from hotel/stay.
08:30 Starting drive to Ninh Binh Province
10:30: Arrive at Hoa Lu, which is once depicted the ancient capital of Viet Nam, settled up in the 10th century. We Visit temples of two dynasties of Dinh and Le with a very unique architectures in the old time. We leaving for Tam Coc for lunch then have boat trip to Tam Coc Bich Dong which means literally: "Three Caves". With Halong type views of majestic limestone cliffs and mysterious yet inviting caves, as well as countryside sights like peaceful streams, wonderful green fields, you find Tam Coc really has it all.
13:00 Getting on Sampan boats through caves and visiting countryside landscape
15:00 Back to Tam Coc Wharf to chill out.
16:00 Getting on shuttle bus to go back to Hanoi
18:30 Saying goodbye to you at your hotel/stay. Trip ends
Overnight in Hotel in Hanoi – Hanoi Era Hotel 3*
Day 10: Hanoi City Tour 1 Day (B,L)
08:00 – 08:20: Picking up from hotel/stay.
08:30 Starting to visit the Ho Chi Minh Complex, containing the Ho Chi Minh Mausoleum, the Presidential Palace, Ho Chi Minh's house on stilts and the One Pillar Pagoda, then transfer to visit Tran Quoc Pagoda. Lunch at a local restaurant.
After lunch we'll proceed to visit the Literature Temple and Quoc Tu Giam. We'll also see Vietnam's first university, constructed in 1070 - it's gardens and well-preserved architecture will offer a relaxing glimpse into Vietnam's past. We will take you pass Hoan Kiem Lake to see the peaceful waters. For the last part of the tour we'll journey through Hanoi's Old Quarter, where you'll then have a chance for some shopping and exploration and enjoy Water Pupet Show at 17:00. Tour ends around 18:00
19:00: Dinner in a local restaurant
Overnight in hotel in Hanoi – Hanoi Era Hotel 3*
Day 11: Hanoi departure (B)
Our diver will pick you up to the airport before your flight time 3 hours
Our Prices Include:
- All private airport transfer
- All hotel accommodation on tour
- Sleeping bus Sapa Hanoi
- Train Ticket Hanoi – Sapa
- Entrance fee ticket
- Meals as indicated on tour
- English speaking guide
- Hanoi City Tour 1 Day
- Hoa Lu – Tam Coc Tour 1 Day
- Halong Bay 2D1N overnight on cruise 4 stars
- Group Sapa Tour 2D1N
- Private Cao Bang – Ban Gioc – Pac Po Tour 3D2N
Our Prices do not Include:
- Visa to Vietnam (tourists must obtain before traveling to Vietnam)
- International flights to and from Vietnam
- Airport departure tax if required
- Travel insurance (trip, medical and personal)
- Daily personal expenses
- Early check-in or late check-out at hotels
- Tip and gratuity for local tour guides and drivers
Recommend for you: